the giving tree
---
client
Royal Alexandra Hospital Foundation
sector
Non-Profit
project
2020 Impact Report & Honour Roll
services
website / design / marketing
Raising funds to make a difference is an art form, and those we work with at the Royal Alexandra Hospital Foundation are masters on par with Rembrandt and Goya. They understand that it's not only about raising critical funds for state-of-the-art new machines or funding innovative research — it's also about the people behind the donations that make it all possible, their donors.
The annual Impact Report shows how people's generous donations have impacted others' lives throughout the year. A collection of stories showing how we as a community are growing together and helping support one another when the ill need it most. The Honour Roll recognizes all those who cared enough about others and made a donation to the Foundation to make a difference.
In working with the Foundation on these projects, we learned that donations — both large and small — help and DO make a difference. We have learned a great deal about mental health, the larger medical field, and just how much support it takes to be effective. Rather than slick images and fancy graphics, we focused on the human component to help facilitate telling the stories of the people who have been saved or impacted by the Royal Alexandra Hospital Foundation.
Each year the Impact Report and Honour Roll are designed around a central theme to tie the stories and ideas into a single unified narrative. The 2019/2020 report theme focused on the concept of 'Growing Together'. Many aspects of the Royal Alexandra Hospital Foundation and our partners all working together towards a common goal. In 2018/2019, it was many threads weaving together to form a vibrant tapestry for medical care and community support.
These themes, elements like the infographics shown here and the printed Impact Report below are designed and produced — alongside social media materials — combine the written word with strong, compelling imagery.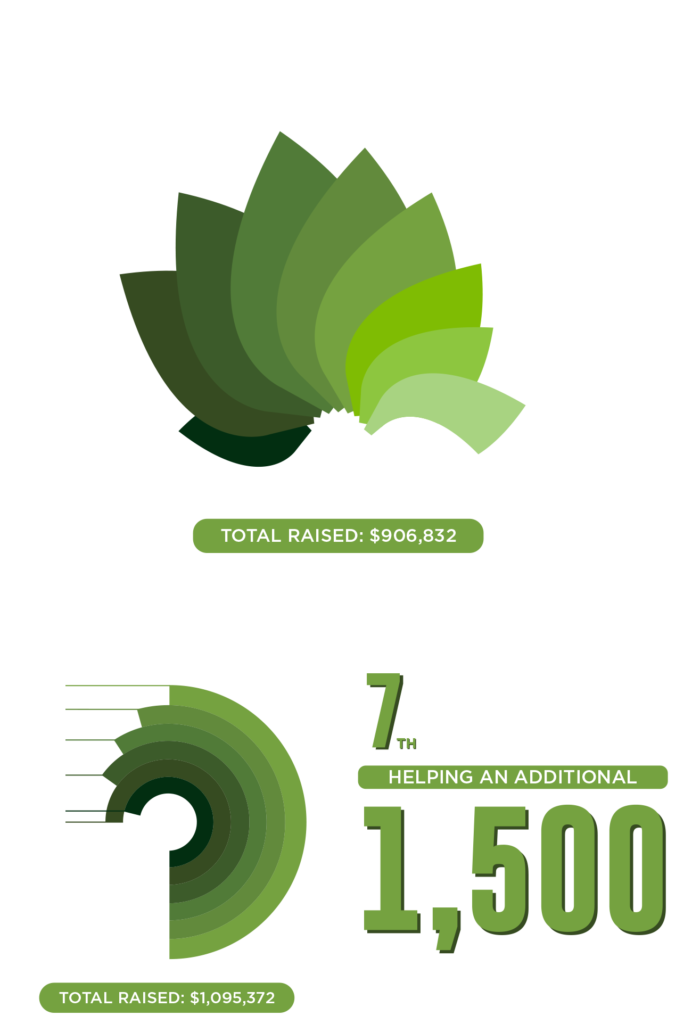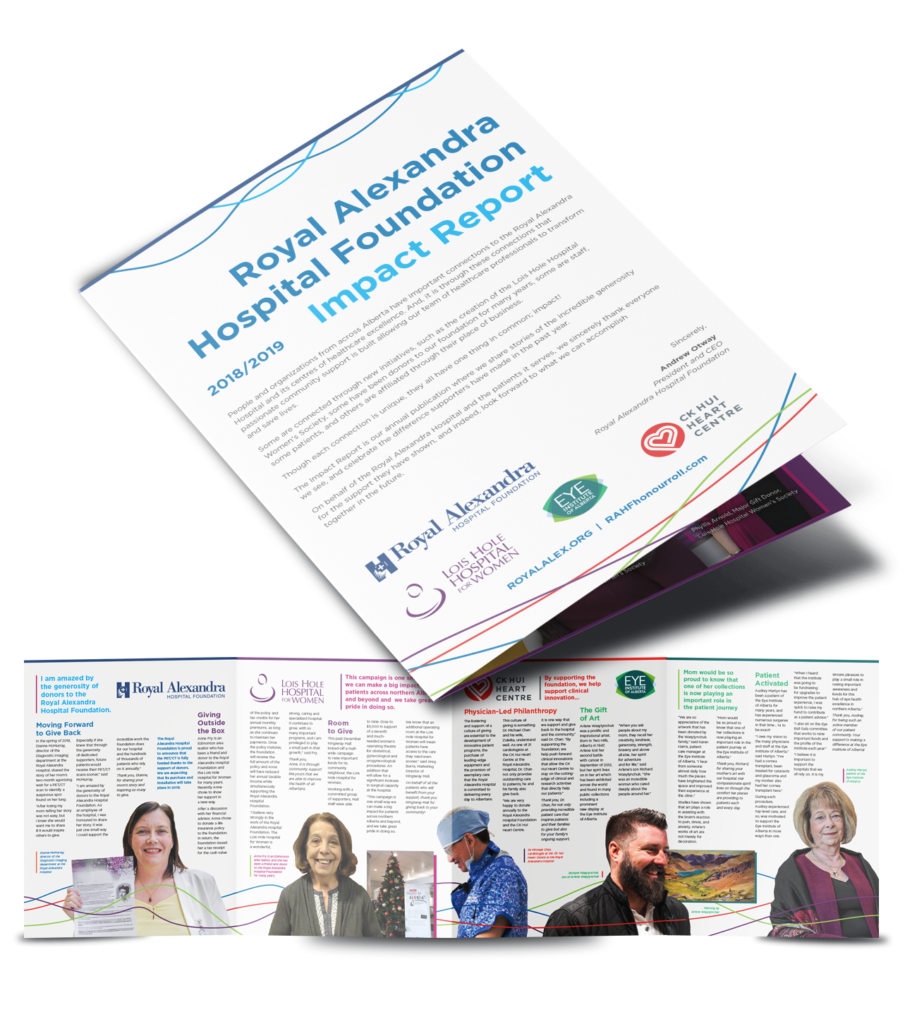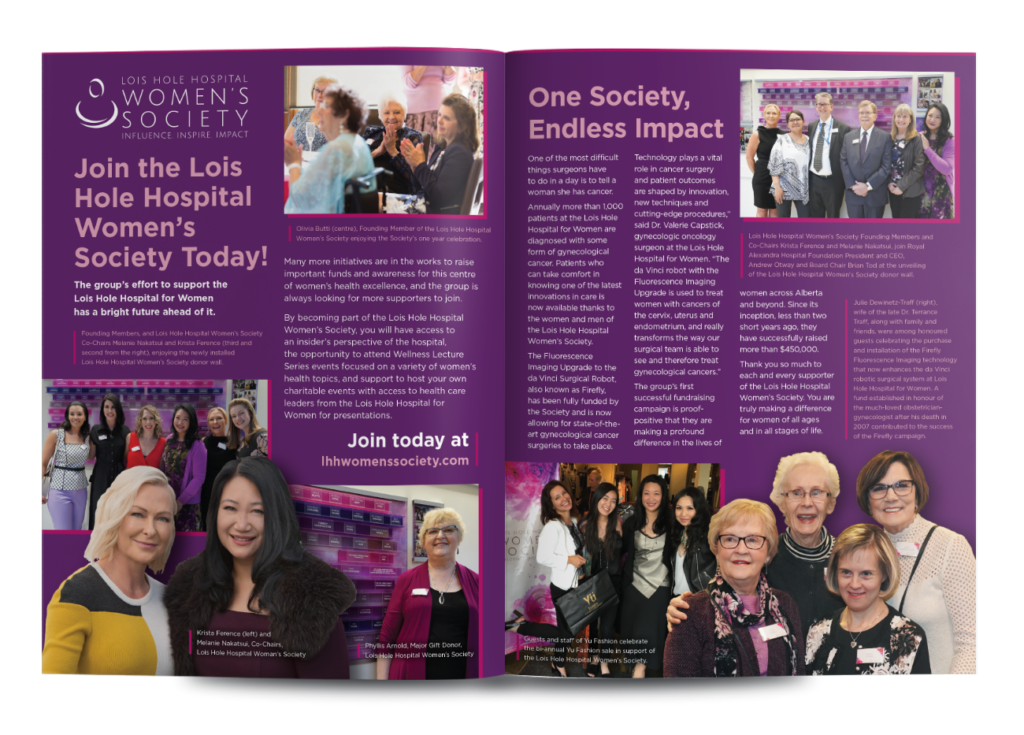 Other forms of marketing also make up an important part of the annual Impact Report & Honour Roll. We extend the themes developed by the ANVL and Royal Alexandra Hospital Foundation themes and design additional support materials for envelopes, mailout donation letters, custom illustrations, e-newsletter & social media graphics. Having all these materials being developed by the same source allows for an efficient workflow between the agency and client while enabling us to properly extend the vision of a campaign as far as it can go.